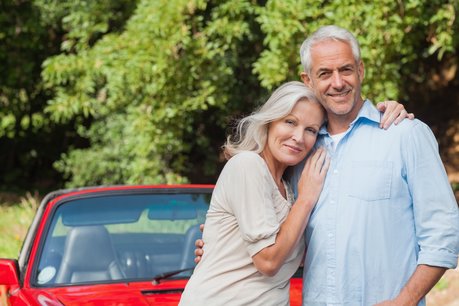 Designed to give everyone access to the services needed for an enjoyable retirement
Save Now and Enjoy Retirement with More
Financial security during retirement is within reach. Retirable makes planning for the future an easy process.
Retirable advisors customize a retirement plan designed to send you paychecks each month. As a licensed fiduciary, they'll be dedicated to showing you what's safe to spend, and help you enjoy 15% more income every month through retirement.1
Learn How to Reach Your Retirement Goals
Pivot Health has partnered with Retirable to offer comprehensive retirement plans for individuals reaching their retirement years or currently in retirement.
Retirable helps you create a customized retirement plan in 4 simple steps:

Schedule a free no-obligation consultation

Meet with your financial advisor

Review your customized retirement plan

Become a client to build your retirement funds
See how Retirable can offer protection through comprehensive retirement coverage.
Retirement Services
Retirement Planning
Access to a licensed fiduciary planner who specializes in helping people retire.
Build a holistic retirement roadmap
Answer all your financial questions
Ensure you're properly managing the basics
Optimize your Social Security and Medicare elections
Starting at $250 per year
Learn More
Retirable Paycheck
Receive monthly paychecks strategically drawn from your savings, along with an investment strategy to balance short-term income with long-term growth.
All services in Retirement Planning
Unlimited access to your advisor
Personalized investment strategy aligned with your goals
Ongoing portfolio management
Paychecks sent directly to your bank account
0.75% of managed assets up to $500K*
*Includes Retirement Planning
Learn More
1 15% more starting income is calculated as the difference between using the Retirable Paycheck and following the "4% Rule" to decumulate your savings.
PivotHealth.com is the website domain of PivotHealth Holdings, LLC (Pivot Health), a wholly-owned subsidiary of HealthCare, Inc. This website serves as an invitation for you, the customer, to inquire about further information regarding health insurance, and submission of your contact information constitutes permission for an agent to contact you with further information, including complete details on cost and coverage of insurance.
Pivot Health develops and markets a portfolio of proprietary health insurance and supplemental insurance products under the Pivot Health brand in addition to serving as a licensed broker under PivotHealth Holdings, LLC. Pivot Health may earn revenue for clicks, calls and insurance applications generated, and may be compensated by its advertisers for sponsorship. Compensation may impact where and in what order insurance products appear. Pivot Health's platforms do not include all health insurance companies or all available insurance products.
About Website Accessibility:
If you are experiencing difficulty accessing our website content or require help with site functionality, please use one of the contact methods below.
For assistance with Medicare plans dial 888-391-5203
For other plans please dial 888-380-0672

Our goal is to provide products that help you pivot to meet your own individual health insurance needs today.